The Future is Looking Mobile.
Ten years ago, businesses realised that having a web presence was not just a good thing to have, but it was an absolute necessity to keep in the game. Website marketing is now a basic tool for all sized businesses and if you are not there you are missing out.
Mobile App Marketing – You Need to Be There.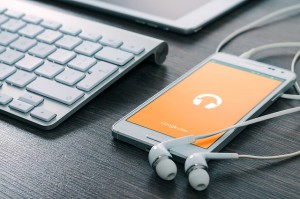 But Mobile App marketing is the future – in fact, it is the NOW. Already, pretty much everyone you know has a mobile device of one sort or another. Smartphones and tablets are the 'norm' for everyday life and business. And, as a result, people are now accessing websites from their mobile devices.
Google recognised this trend and is encouraging, or demanding, that online publisher must create mobile ready sites for their content. But it is a no brainer. If you want to keep up with the latest technology trend and ensure you are in the face of your customers and followers, then mobile app marketing is the way to go.
Mobile Apps and Your Business
And as a business, you now need to ensure that you have a suitable mobile presence.
But this is the catch. Like websites were 10 -15 years, mobile apps are currently very costly to produce. Or are they?
Mobile app producers will want you to believe that they ONLY way to have a mobile presence is to get a developer to build you one. When I was in the Web design game 15 years ago we could charge what we wanted to build someone a website. And its seems the same now with Apps.
Templates Have Revolutionised The Cost Of Web and Mobile Presence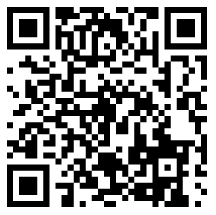 But along came website template designs. WordPress templates make up the majority of websites on the internet these days and businesses like Wealthy Affiliate have made it possible for literally anyone to create a website and develop a business around it.
And what this did was to dramatically reduce the cost of entry in the online world for individuals and businesses. Obviously, there are some big business websites that require development teams to customise and individualise corporate websites – especially e-commerce driven sites. These are specialised sites and they will cost a lot. However, the ROI on these sites is significant in terms of branding and sales.
Get your Own APP
Recently I came across a group who have developed a mobile app template / business model. It provides a cheap access to the anyone who wants to customise their own smartphone / mobile device app for a business, club, group or individual.
What this has done is made it possible for small businesses to have a mobile presence – a place for them to provide content, contact info, videos, and also send push notifications and sms messages to their customers. It is essentially the cheapest targeted marketing option available to them.
And Make Money Along The Way
But this program also brings along with it an opportunity to earn money as a distributor of this app. SO you build you own app and encourage others to create their own as well using this template app design. You then get a commission from the monthly subscription fee to the app. The more people you join the more money you can make.
If you would like to learn more about this awesome app template idea and the business opportunity attached to it, then please click on the link below and fill in your details to download the app.
You can market this app for free and just earn an affiliate income or you can use the app and enjoy higher commission payouts plus have your own app to advertise whatever you want.