Niu Savi Technology – Welcome
---
Hello there, and welcome to the Niu Savi Technology website.
My name is James and I am the owner of the business Niu Savi Technology which is based in Australia.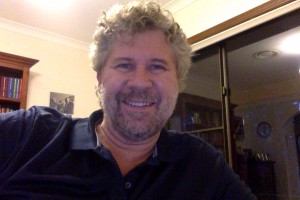 I have around 20+ years experience in the sales and marketing fields, both in big companies and in my own 'bricks and mortar' businesses. New business development and assisting with small business startups has also been a key feature of my working career.
The core function of this business is investing in smart new technologies for Small Office Home Office (SOHO) businesses.
Which means, basically, that we invest in internet and smartphone technology that can be used to enhance or create a small home or office based business.
Additionally, we offer a range of product that would be great for the small office, home office set up – keeping space. versatility and budget in mind. We offer product and services using a method of sales promotion known as affiliate marketing. We don't own the stock, nor do we warehouse or transport or support the products offered. What happens is the merchants that we connect with, take all the responsibility for the products/ services, fulfilment and support.
The intention is to give you, our reader, a good range at a competitive price with the convenience of buying online.
We will also post articles and reviews for you to check out, from time to time, that will give some insight into new apps and online business features that we think might be worth mentioning.
I hope you will find this of interest and are able to get some tips and ideas.  Please leave me a message if you would like any information or have a question.
Cheers
James
Niu Savi Technology
PO Box 58
Brisbane City, 4000, Australia