New Smartphone App launches for 2015
myPype Marketing Application – The secret weapon you have been waiting for.

myPype is a smartphone application that will revolutionise the way that you keep in contact with your customers.
Think of this as an electronic chalkboard where you can promote your business and products directly to the customers that are in your area, right here, right now.
-/-
ICANGet2 Mobile Marketing App
Mobile marketing app template technology with a business opportunity attached.  The ICANGet2 program is bringing totally affordable mobile device technology to small business, groups and clubs and individuals wanting to enter into this once very expensive arena.
More people are now accessing web content via their smartphone or tablet device.  It is predicted that mobile device usage will grow exponentially over the next 2 years, so right now is the time to get involved in this massive growth industry.
Learn more about the ICANGET2 Mobile marketing app and business opportunity.  Read More…
-/-
UNITED GAMES – Sports App
If you like football, American NFL football, and you like to play Smartphone games, then you are going to be in app heaven.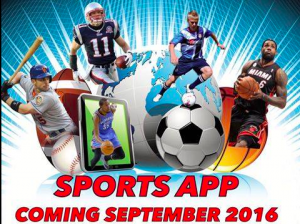 United Games will be releasing, what is predicted to be, the next most successful smartphone game app in September 2016.