The Australian Government has been introducing the concepts of alternative power for commercial properties. The reality is that the cost of power for the average Australian business is becoming more and more of a burden. Recent initiatives and incentives have been aimed at promoting commercial solar systems.
Incentives
Over the past years, residential take up of solar systems has been huge. This is mainly due to the high feed-in tariffs, rebates and the spiralling cost of electricity. These incentives have been largely unavailable to the commercial sector, making solar an unviable option. Until now.
Commercial solar systems for small to medium businesses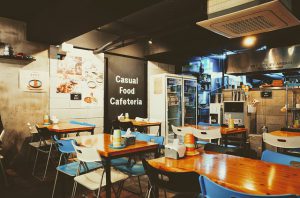 With sweet subsidised funding available to lenders, installers are able to take advantage of excellent finance to create cost effective packages for small to medium businesses.
Savvy solar installers are now offering systems based on a Power Purchase Agreement, where equipment is supplied for smaller systems (15 – 36kw) and maintained by the installers.
Businesses, in return, pay a reduced charge per kWhr without any upfront cost for the equipment.
A major win /win for small to medium sized businesses.
Alternatively, a business can buy their system and benefit from the huge reduction in daytime power costs, giving them an overall saving anywhere between 10 and 30%.
Recently I have been fortunate to work with a company called Smart Grid Energy. They have developed an energy management system (EMS), called AuziMAX. This unit sits on the power board and monitors/manages power usage. Onboard settings allow trigger points to be set for different power sources. The module can also be remotely managed. This unit alone can reduce power usage by up to around 10%.
New technologies paving the way | AuziMAX
Smart Grid Energy have been in the solar business of around 10 years. Their initial focus was on residential solar installations, with around 7000 installs under their belt. But they turned their profits from this business into developing the AuziMAX EMS unit.
Through their technical group, Energy Optimisation Technologies (ENOPTE), they are now offering exceptional savings to commercial businesses through optimising power usage and returning significantly lower electricity costs.
ENOPTE is marketing the EMS with tier 1 solar equipment and offering power purchase agreements for small/medium businesses plus excellent terms for bigger installs through a very viable finance deal.
The net result is that businesses can get into the solar subsidised power arena effectively at no additional cost to their business.
With options for both leased and owned premises available, this is a commercial no-brainer.
Contact now
Take advantage of the end of year tax incentives as well with potential GST rebate and capital purchase rebates of up to $20K.
If you would like to find out more about the EMS and seeing if your business will qualify for this system, please contact me at james@niusavitechnology.com 
Note that at this stage we are offering this to businesses in the Gold Coast, Brisbane and Sunshine coast regions of Queensland, however, if you are outside this area please call us and we can arrange installation options.